How Missouri Storage Can be a Lifesaver When You're Between Homes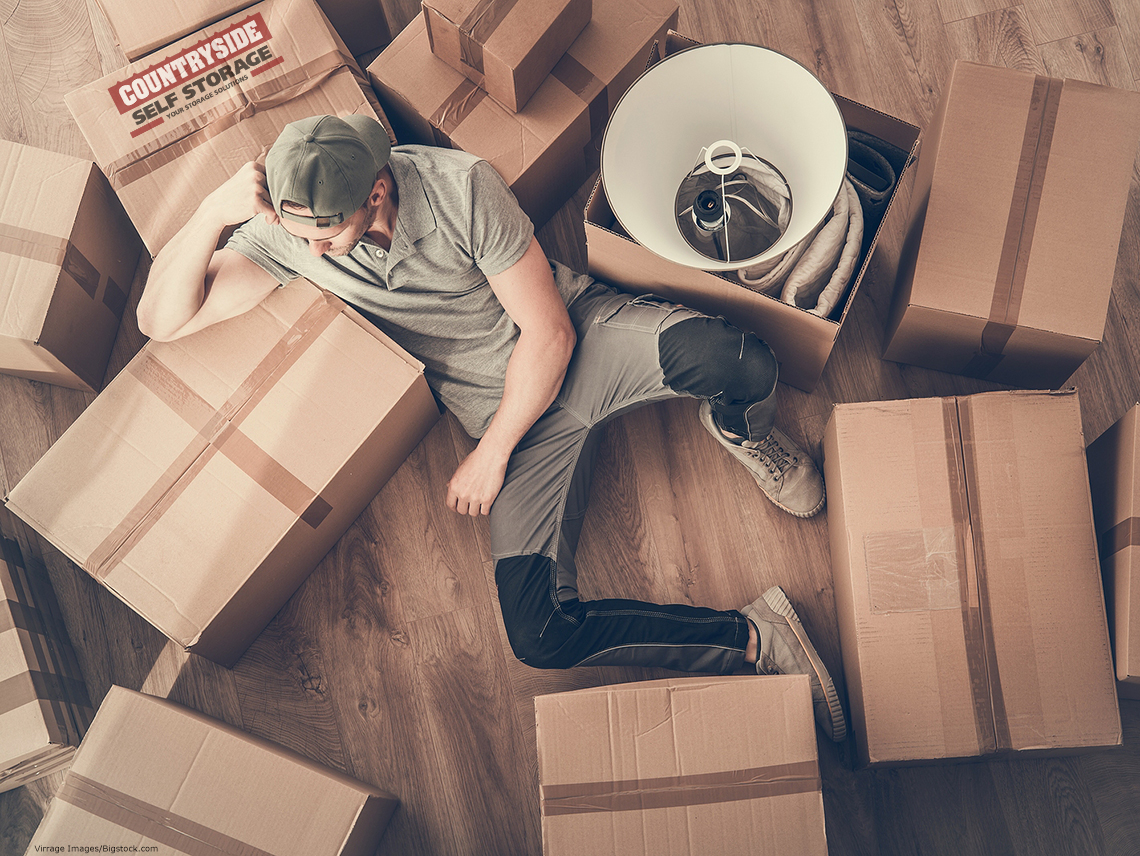 Are you on the hunt for a new home? Maybe you're upgrading to a larger house for your growing family, or perhaps you're downsizing after retirement and an empty nest. It could be that you've recently married or are buying a home for the first time, or maybe you're looking for a new home in a new place because you just got a new job.
Whatever the reason, buying a new home is a cause for celebration. It can also be stressful, especially given the current state of the housing market in Missouri and across the country. Home inventory in Missouri is lower than usual right now, and houses are selling quickly. Many home shoppers, especially those who are selling an existing home to buy another, might find themselves between homes for days, weeks, or even longer. That's when you may find yourself Googling "storage units near me," and finding that self storage is just what you need to take some of the worry out of a stressful (but exciting) time.
In these cases, and many others, Missouri storage can be a lifesaver:
If you need to store your possessions while you wait for your new home to be available, especially if your old home has already been sold. You might be able to crash on a friend's couch or stay with family, but where does all your stuff go? Put it into self storage!

On the other extreme, you might have to move suddenly and with short notice. Fortunately,

Missouri storage

can help add some flexibility, allowing you to keep track of your stuff while you get settled in.

If you have the time, you might want to move in stages, rather than all at once. With self storage in Missouri you can move one room at a time, if that's what works best for you, and stage everything in storage while you work.

Staging your house for sale? Getting your stuff out of the way can help your house sell more quickly and for more money. The only question is, where can you put all that stuff? That's where Missouri storage comes in.

If your new home is a fixer-upper, you may not be able to fully move in right away. You might need to do some renovations before some of the rooms are ready. In that case, temporary storage may be just what you need.

Alternatively, if your new home

is

in move-in-ready condition but you still want to do some remodeling to make it more your own, self storage can keep your items safe, sound, and out of the way for that, too.
These are just a few of the many ways that self storage in Missouri can help you get ready for that big move, no matter what your situation may be. Just keep in mind certain items shouldn't go into storage before moving day. That includes clothing, toiletries, electronics, and anything else that you would normally take with you on a trip or a vacation. Those are the things you're going to need on a day-to-day basis while you're between homes.
If you're planning a move (or if you're right in the middle of one) and searching for "storage units near me," we thought we'd let you know that Countryside Self-Storage offers four premier storage facilities to meet your needs. We'd love to hear from you at any one of our convenient
Kansas and Missouri storage locations
in Joplin, Pittsburg, and Frontenac today! And congrats once again on the new place!